HP Ink Cartridges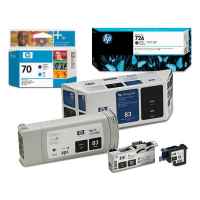 In need of a replacement ink cartridge for your HP inkjet printer? We offer a variety of ink cartridges that will work with your printer model. You can choose the ones you want. At Hot Toner, you will receive hassle-free printing and discounted prices.
Savings on HP INK when you buy in bulk. Browse our complete selection of HP inkjet printers below.
Find Your HP Ink Cartridges
Select your cartridges...

...or choose printer model from this list: