100% Satisfaction Guarantee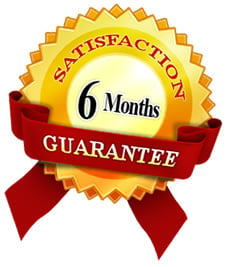 Shop with confidence, we offer 100% satisfaction guarantee on our premium compatible toner cartridges. You will get similar or better page yield with our compatible cartridges as compared to OEM ones. If you are not satisfied with the quality of our premium compatible toner cartridges, we will replace it.
Our cartridges are warranted to be free of defects in both materials and workmanship under normal use and service for a period of 6 months from the original date of purchase. This warranty does not apply to cartridges which have been altered, damaged, improperly stored or installed, or subject to abuse or abnormal operation.
This Guarantee does not confer any rights other those expresssly set out above and does not cover any claims for any incidental or consequential lose or damage. This Guarantee is offered as an extra benefit and does not affect your statutory right(if any).
Manufacturer's warranty applies to OEM cartridges.