Epson Ink Cartridges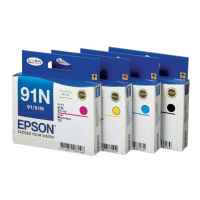 As more and more Australian business work from home, they are seeking a printer that is easy to use and a source to obtain inexpensive ink cartridge refills. From Australia's leading online suppliers of printers, ink and toner cartridges, Hot Toner can assure you of getting the best performance from your Epson printers by offering cheap, high-quality inks.
Find Your Epson Ink Cartridges
Select your cartridges...

...or choose printer model from this list:
Popular Epson Ink Cartridges