100% Secure SSL Encryption
Safe shopping with Hot Toner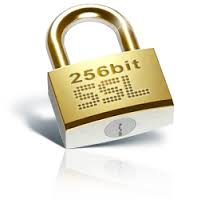 With years of experience providing secure online shopping to our customers, you can be sure that any purchases you make with Hot Toner will be safe from fraud
How is my data kept safe?
All Credit Card information is passed over a secure connection using the latest encryption technology. When you go to the 'Checkout' page, you will see that the page starts with 'https' (meaning secure SSL connection) and there is a padlock at the bottom of your browser window indicating this. Your details are only decrypted after they reach our fulfilment department. Our systems are extremely secure and so your credit card details are safe. If you still aren't happy with buying online, you can always call us on 1300 88 55 68 and place your order over the phone.
What is SSL?
SSL is a technology used by many online retailers to keep customers' personal data safe during transactions with online retailers. SSL lets your computer know that the website you are dealing with can be trusted, as well as hiding your personal details from any third parties who might try and intercept the data when it sent from your computer to Hot Toner.